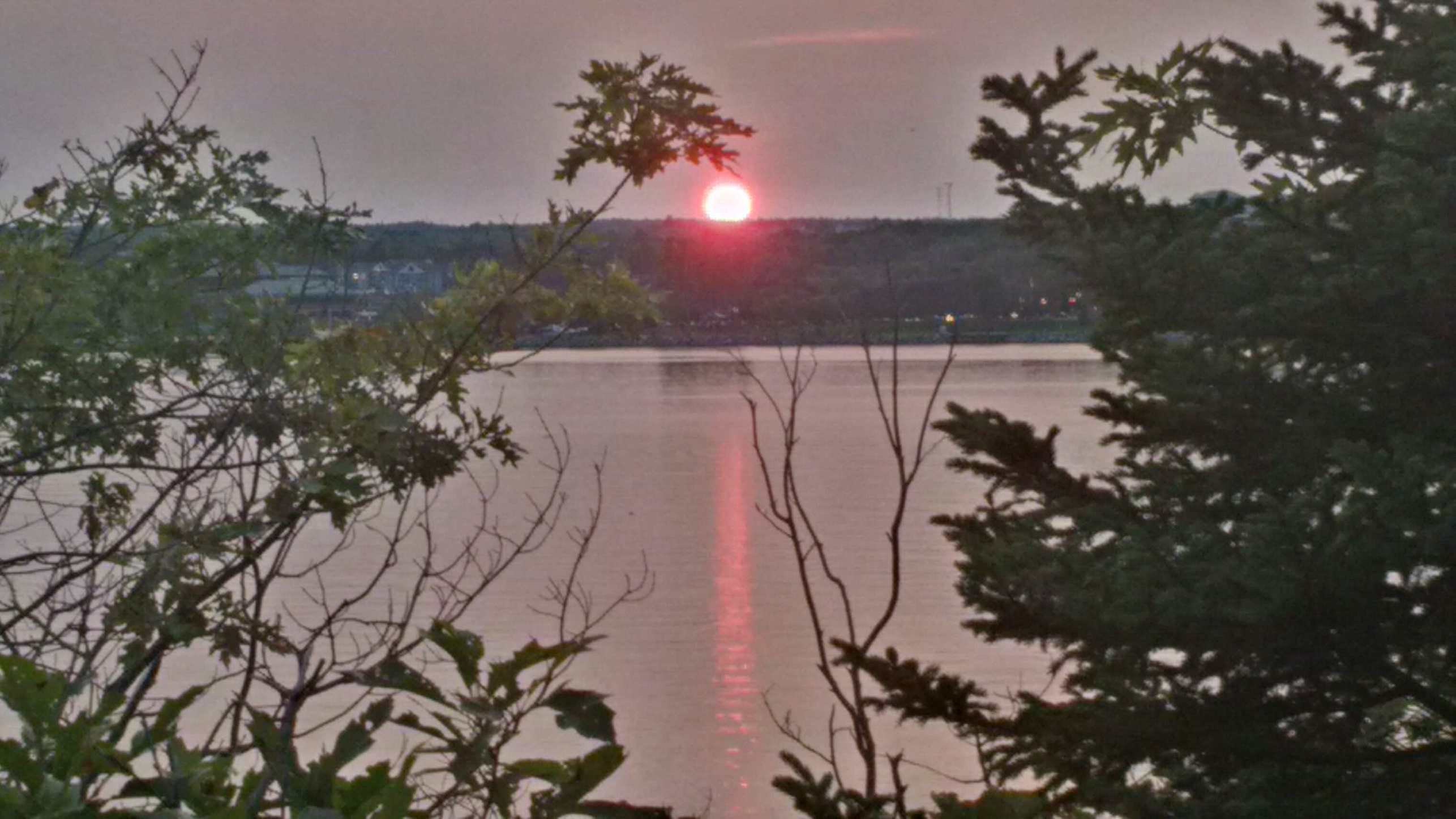 We did the quick hike to Eagle Rock at Admiral's Cove in Bedford, a lovely way to spend an evening. For the first time, we scrambled down Eagle Rock at the summit of the hike, to check out the tiny rocky beach at the bottom. 
Jackpot! There was lots of glass in beautiful colours, and even a few pottery pieces.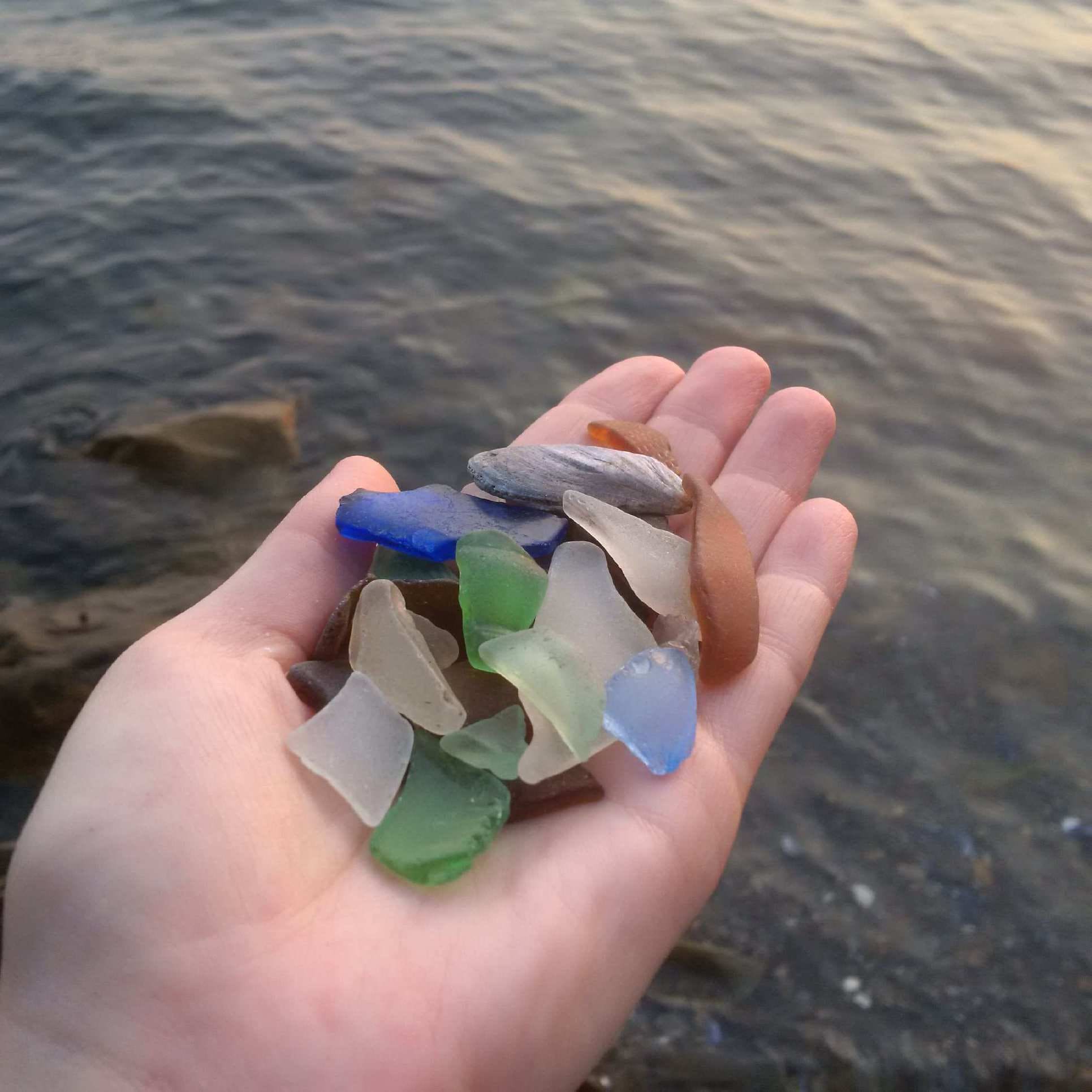 And this little guy.
This is how the cool kids spend their Saturday nights, hiking in the woods, collecting sea glass and taking pictures of crabs. Eat your hearts out, partiers.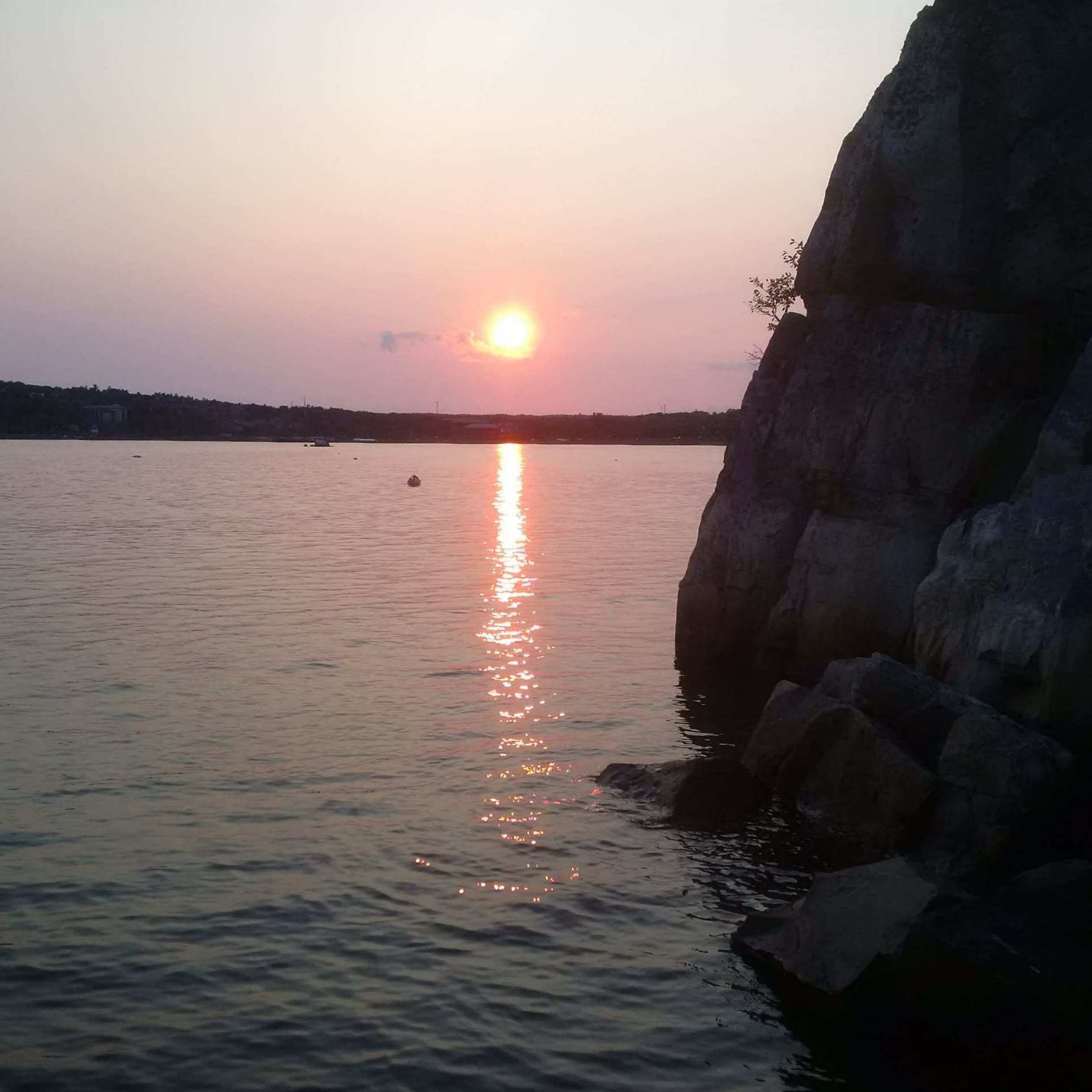 If you'd like to do the hike, Scotia Sites has more information and a map here .
And maybe don't go at sunset. Its beautiful but then you have to find your way out in semi-darkness. Not our best plan. But it was worth it.