Brier Island in the Bay of Fundy, Nova Scotia is one of the prettiest places you will ever visit. Famous for spectacular scenery and whale watching, you can see why so many people make the trek (including two ferry rides!) to the island every summer.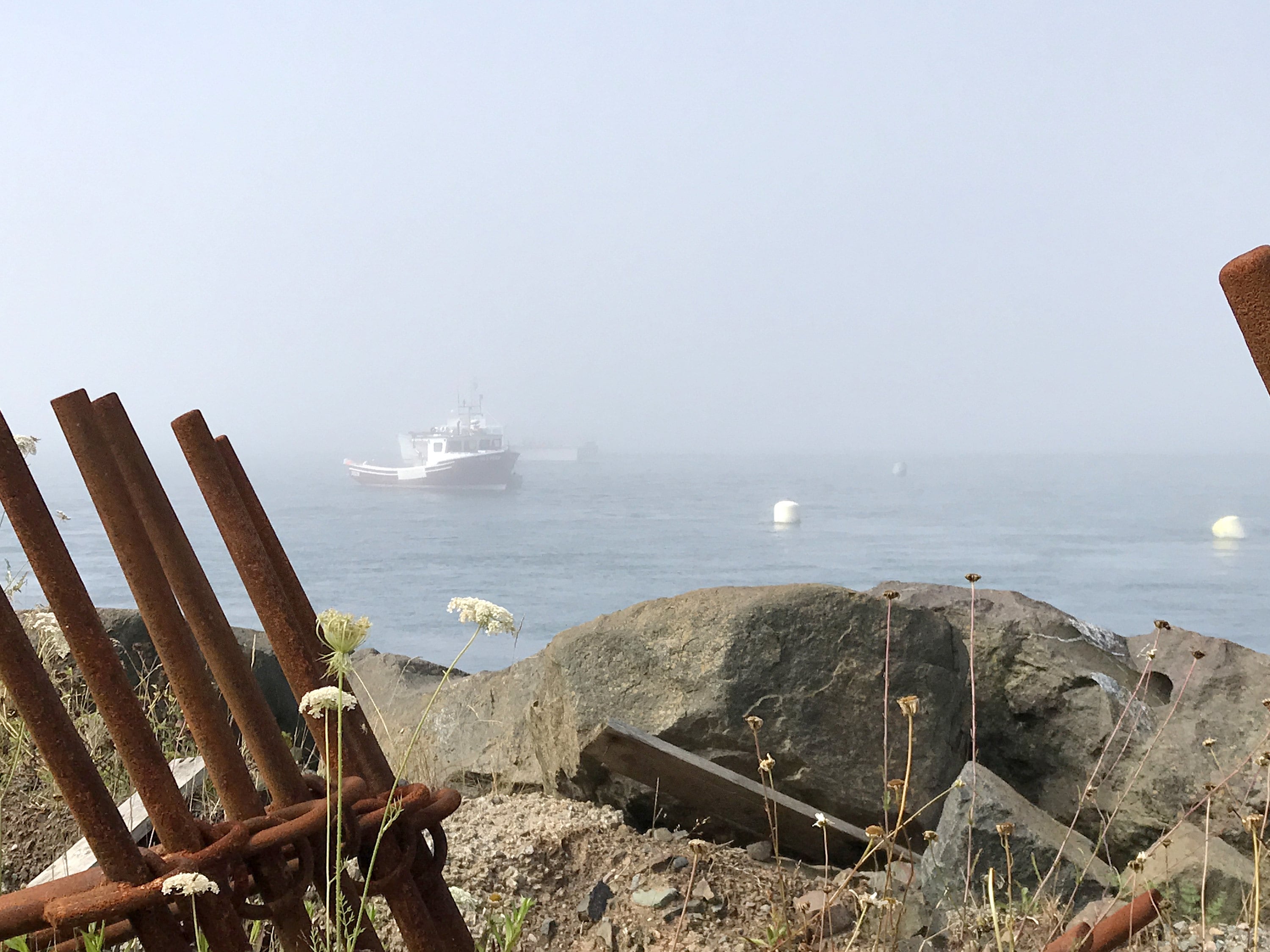 You won't be bored waiting for the ferries. There are little sandy beaches by each ferry landing areas and both had sea glass, mostly green, brown and white. The pieces were tiny and well worn.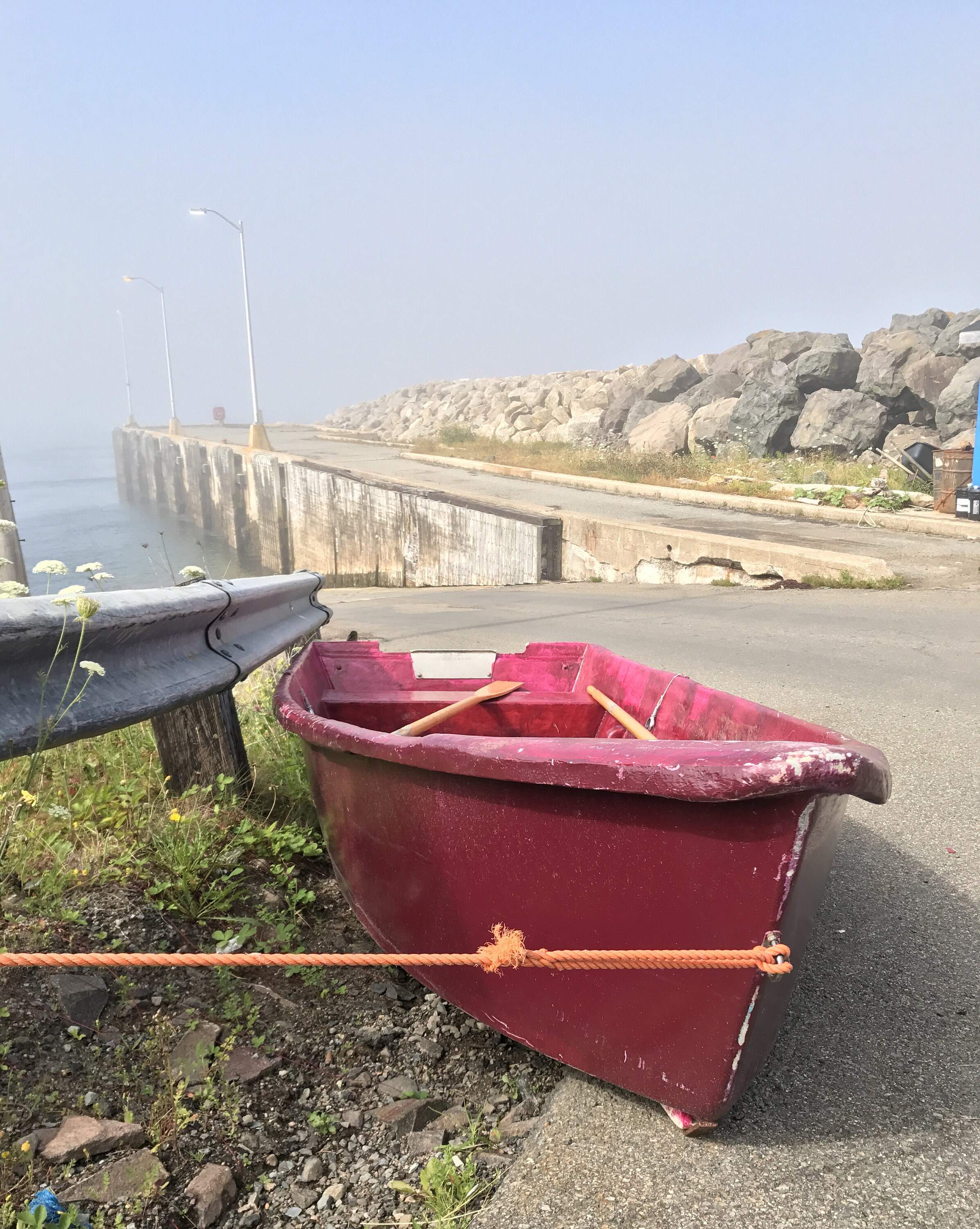 Brier Island is small, measuring a little more than 7 km long and 2 1/2 km wide. It boasts three lighthouses and is home to around 200 people, making their living through fishing and tourism.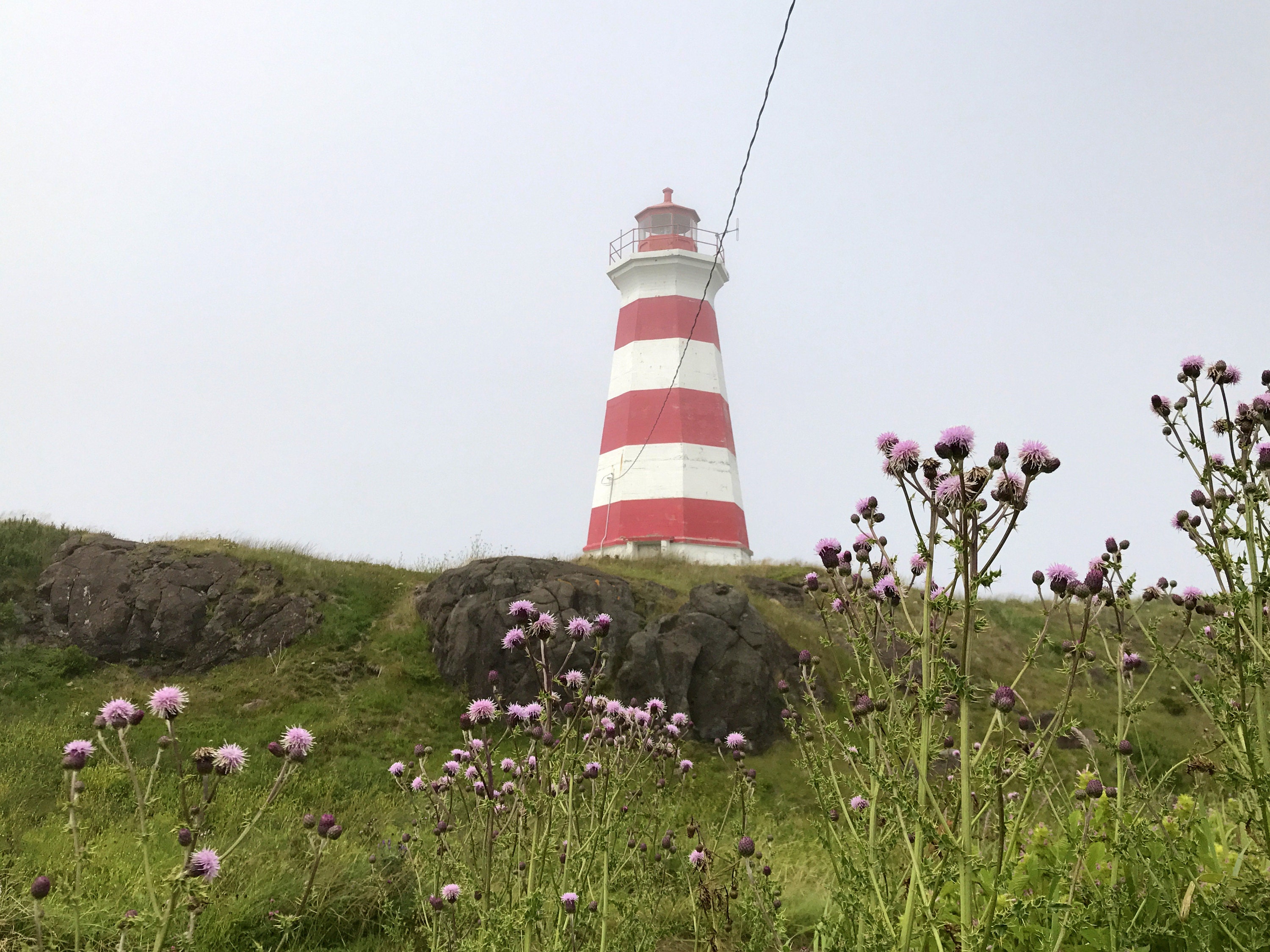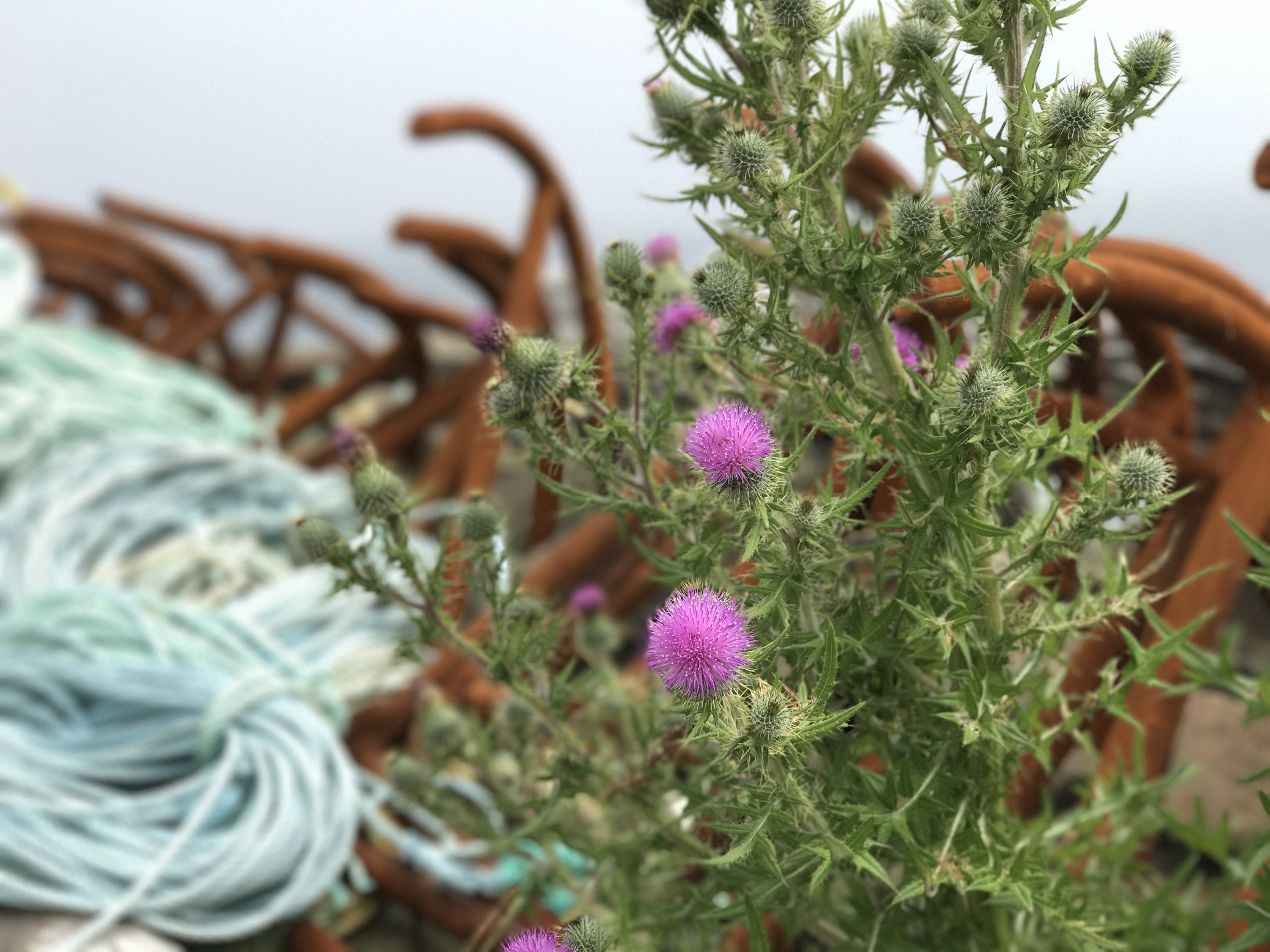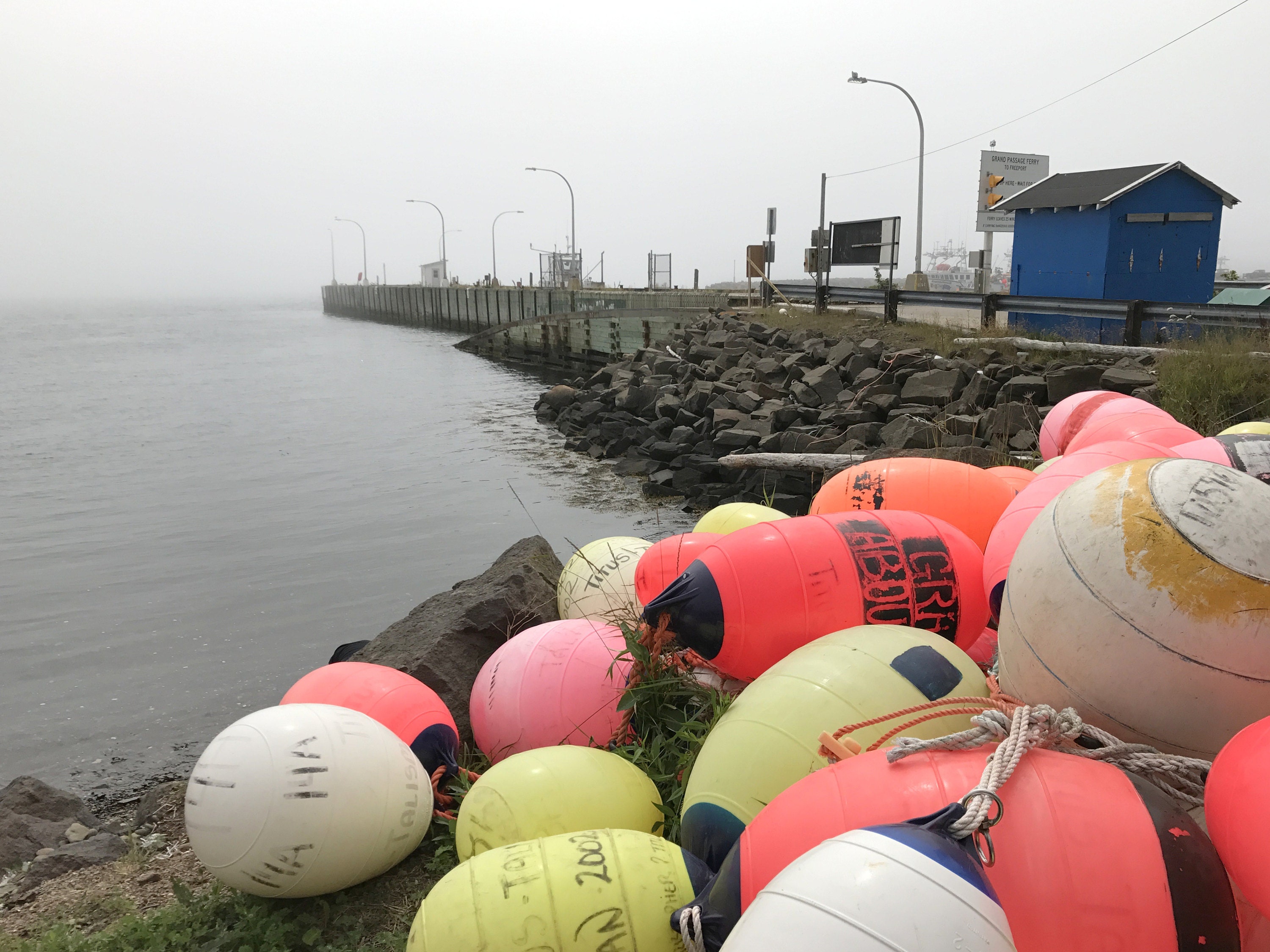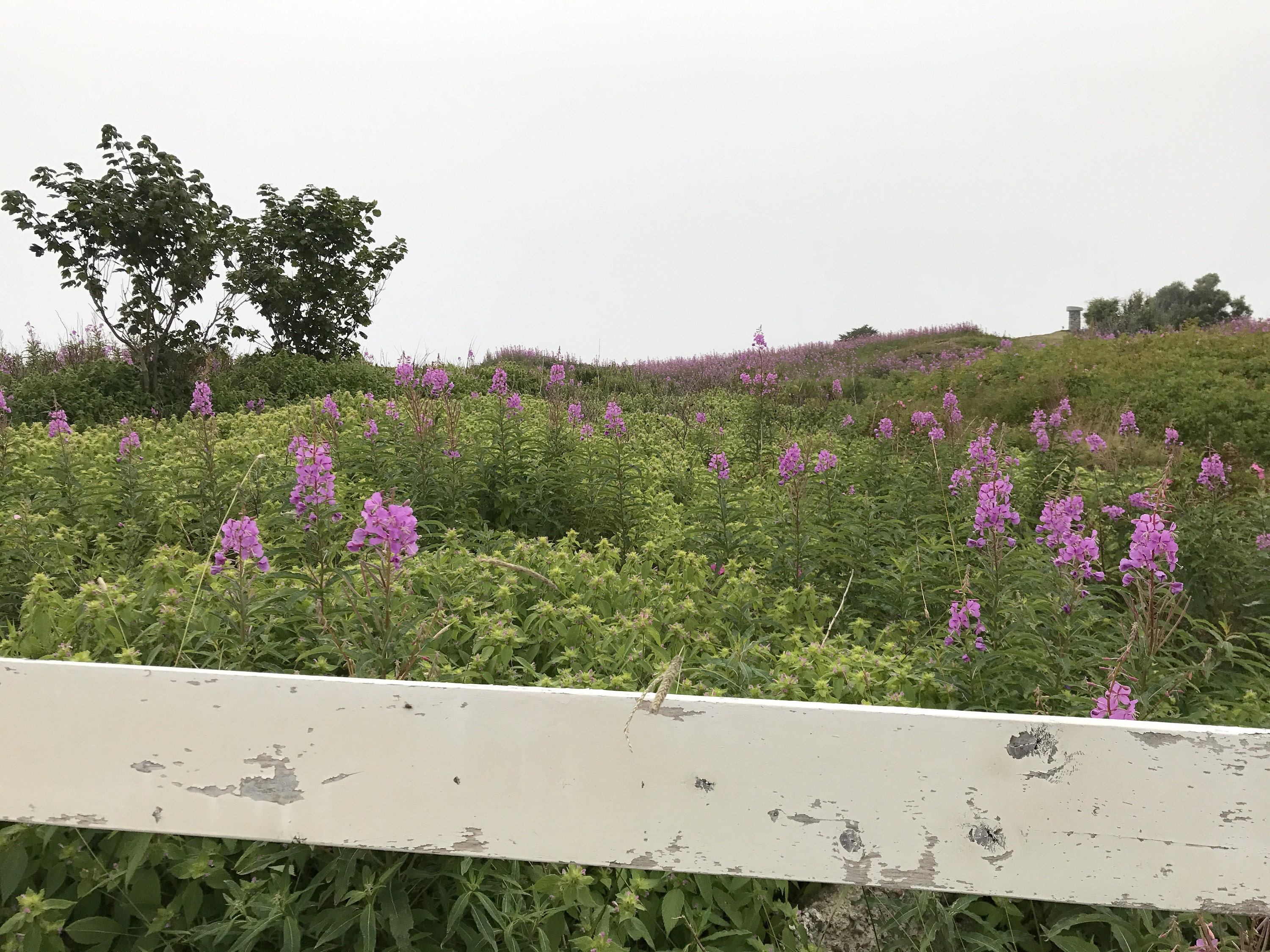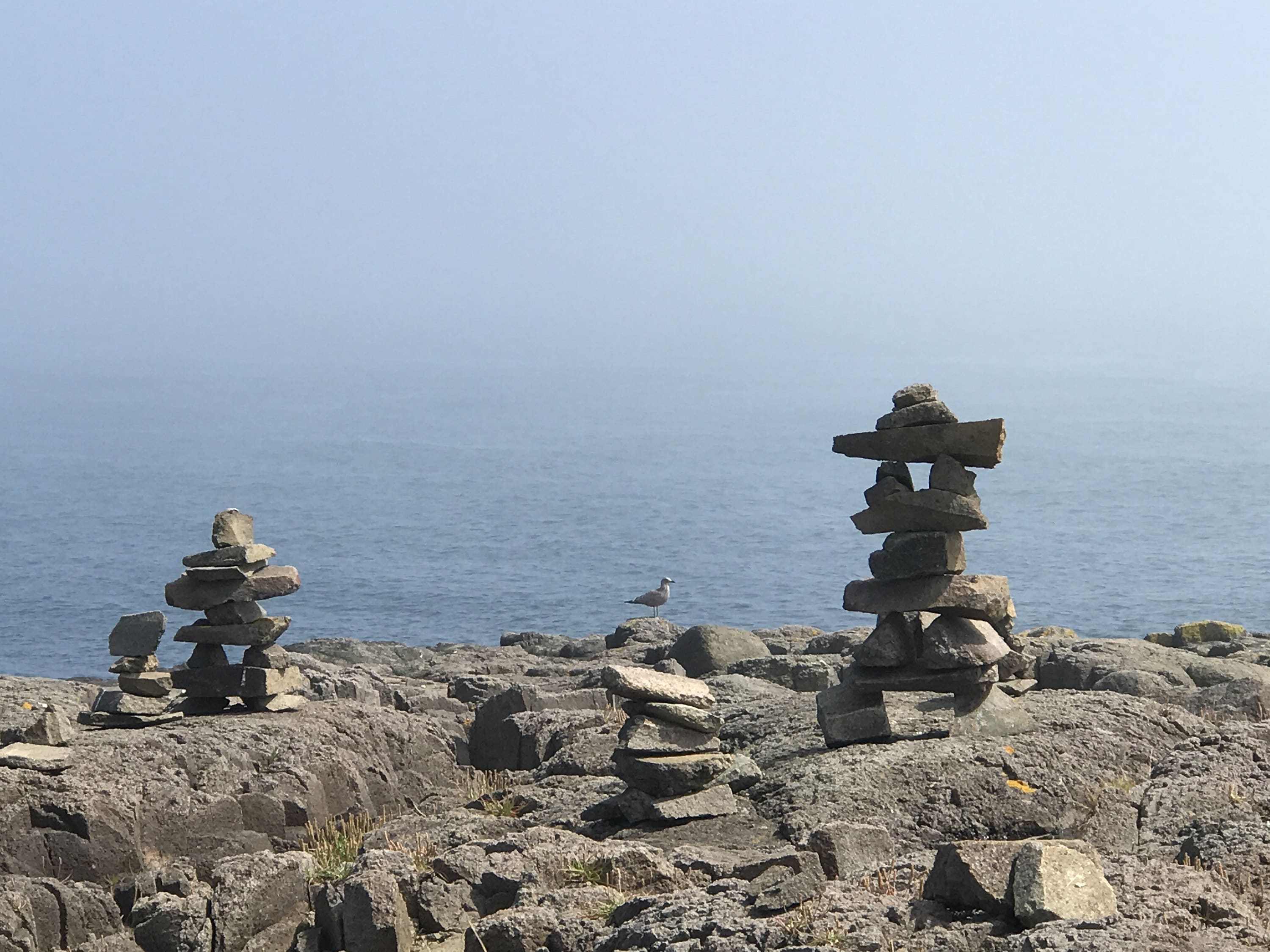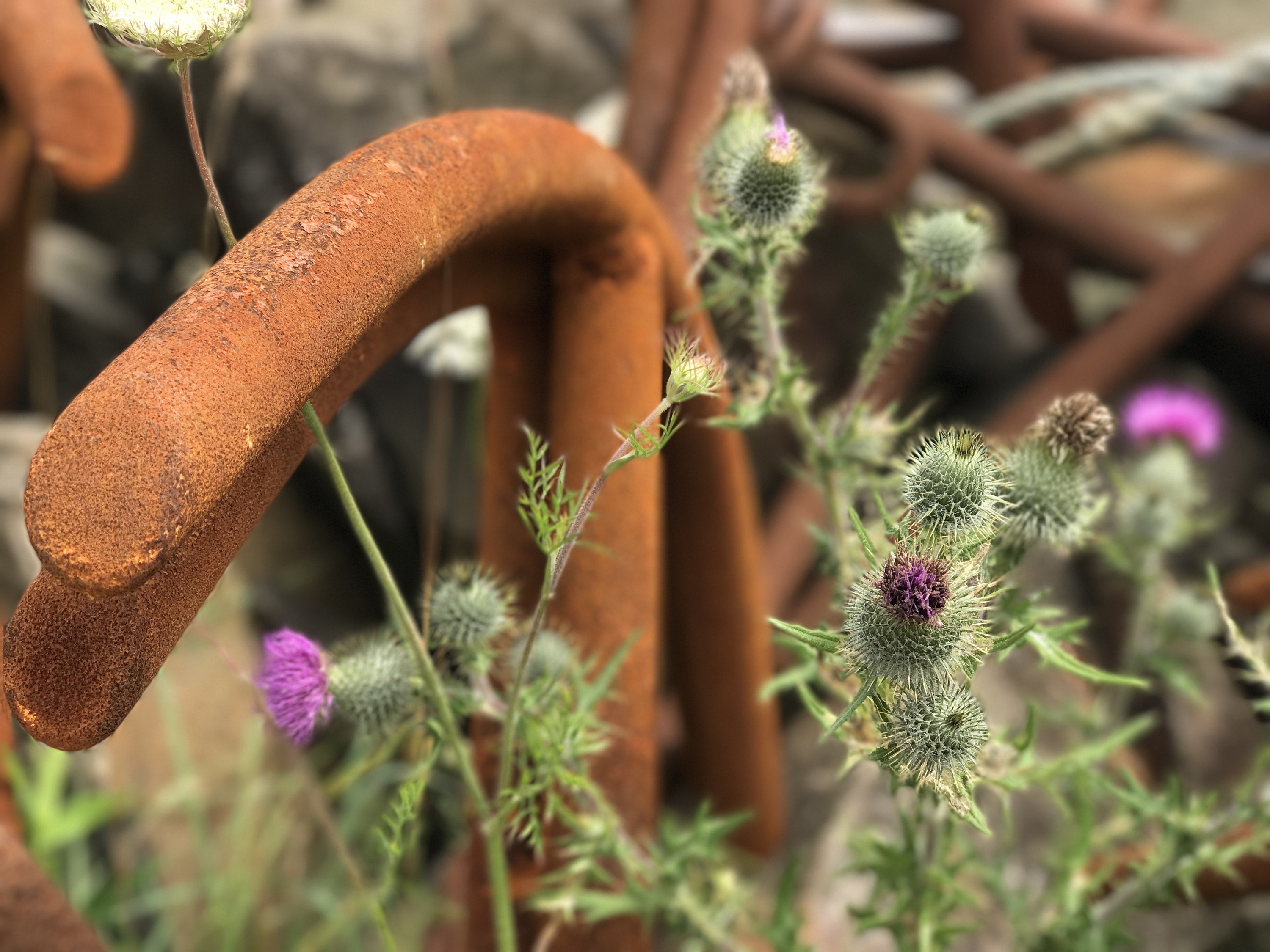 The best beach for sea glass gathering was on the rocky beach to the left of the ferry, if you are facing the water. There is glass on both sides of the stage (shed). There were newer pieces, as well as old and well worn pieces, including pretty china and unusual shades of glass. It made me wonder if perhaps someone was seeding the beach...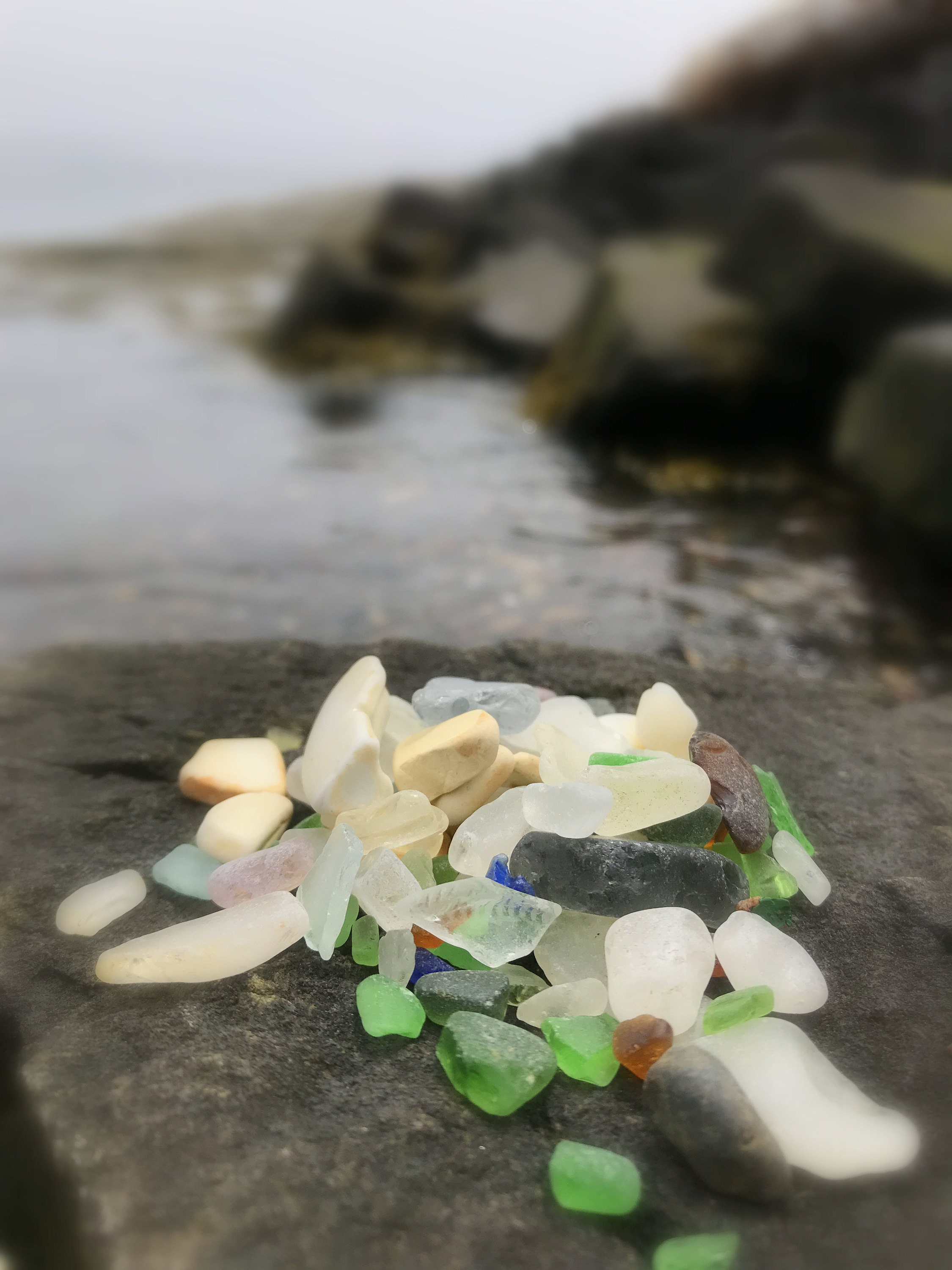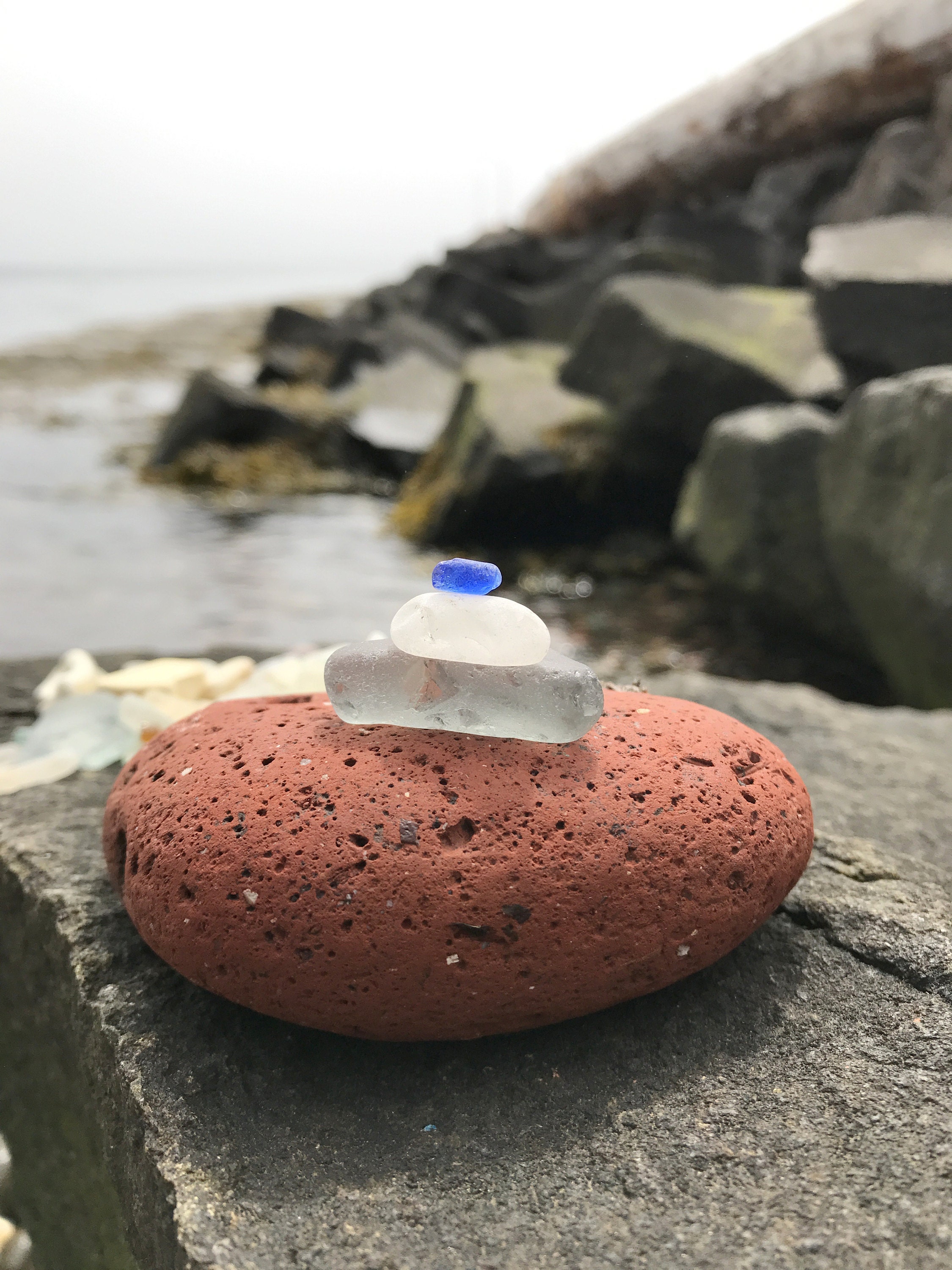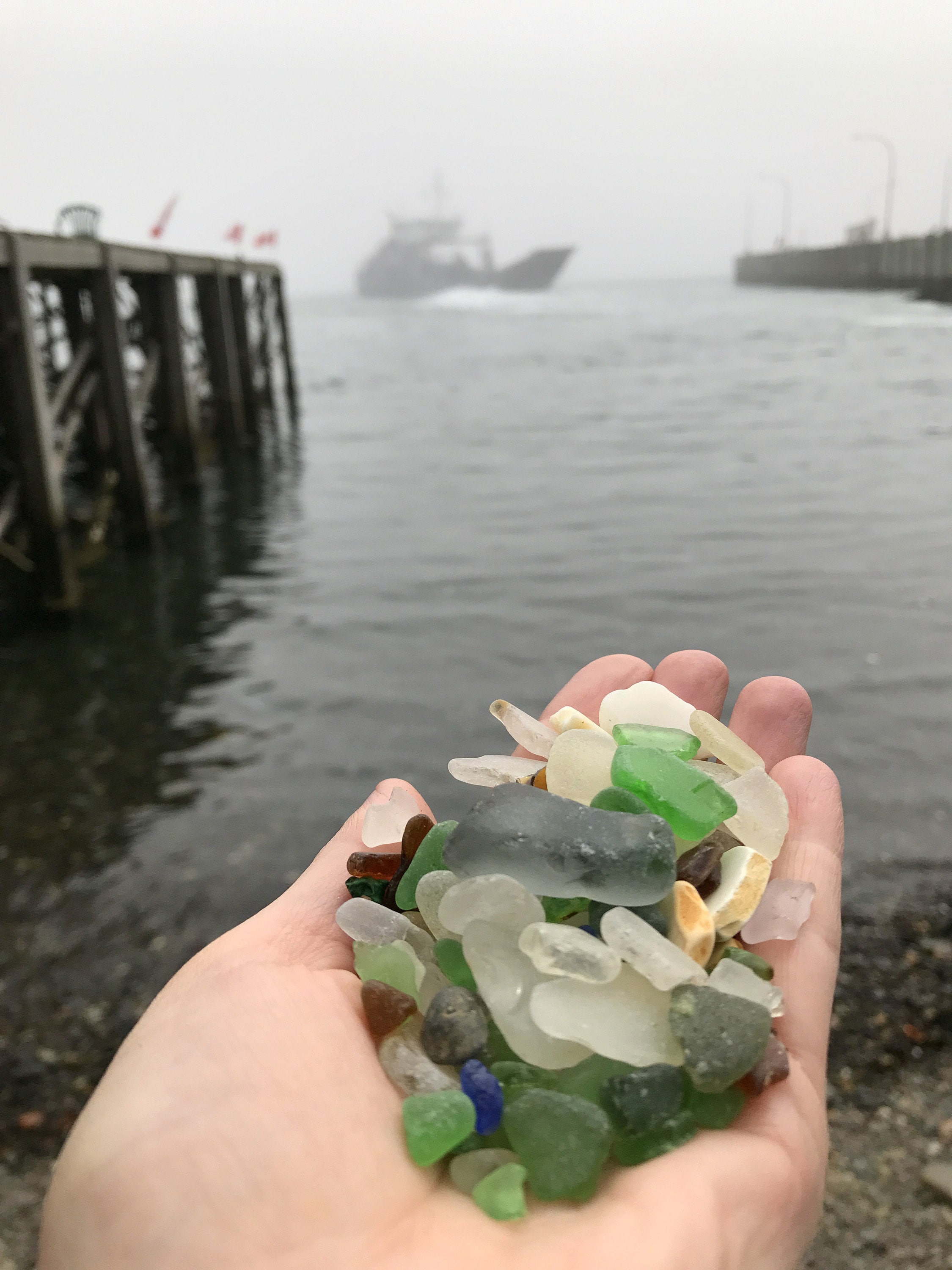 Brier Island is a wonderful place to spend a day or two. Go whale watching, fill your pockets with beach treasures, enjoy some local seafood and enjoy being on this beautiful island. I look forward to going back next year!